FIERCE Pure Magic
Seven Hills Retreat
Lenox, MA ● Oct 16 - Oct 20, 2022
If you're a purpose-driven woman ready to nourish your body & soul from the inside out and create harmony between where you've been, where you are, & where you're headed - then join us in the heart of the Berkshires for this energizing, empowering, and never-forgotten adventure!
Registration + Details Here!
Where city culture meets country living...
Lenox is an art-lovers' dream and a proud cultural district in Berkshire County, aka The Berkshires, a rural region in the mountains of western Massachusetts.
The Berkshires is a popular vacation destination. It's known for outdoor activities, it's beautiful fall foliage, a farm-to-table food scene and thriving arts institutions.
And we're going to soak up every single drop.
Escape to the country, stroll down wooded lanes, bask in the sun, lounge at the pool, enjoy a delicious breakfast and vistas from the expansive blue-stone patio, watch leaves turn magnificent colors during foliage season and snuggle up by the fireplace.
You'll connect & laugh with new friends as we hike through the Pleasant Valley Wildlife Sanctuary, Canoe the Housatonic River, morning movement practices, yoga, local food, group coaching, meditations, & journaling to create the magical combo of adventure, "me" time, girl time and an opportunity to nourish your soul to create harmony inside and out.
Ah, the endless delights of the Berkshires, especially in the fall.
Let us tell you more…
Did you know you're the average of the five people you spend the most time with?
So, imagine the effect of four extraordinary days and nights in the exclusive company of grounded, heart-centered, and fierce women like you, sharing not only themselves, their collective wisdom and insights, but also embracing our individual intentions as we nourish, harmonize and integrate all the beautiful gifts within us and around us.
Because together, we are SO much more than the sum of our parts.
Our Seven Hills Retreat is a true meeting of minds, hearts and soul-centered savvy mixed with time and space just for you so you can refill your proverbial cup.
And we all know we can't pour from an empty cup. That's why NOW is the time to uplift, uplevel and unleash our collective energy and intention into the world!
FIERCE Pure Magic is based on the belief that when women come together something powerful is created, something so strong, so FIERCE, it can only be described as Pure Magic; and we have no choice but to break through what's been holding us back, allowing us to fully step into our power.
FIERCE Pure Magic, Taos, NM
So tell us, is this you?
You're ready to get away and have time & space just for you

You're called to slow down, look within & nourish your mind & soul

You desire adventure and experiences in new, fascinating places
You're ready to disconnect from the busyness of your day-to-day routine
You're driven to take care of yourself so you have the capacity to take care of the people you love

You feel your self-care routine has slipped away a bit

You find yourself questioning your current habits, direction, or confidence

You enjoy being surrounded by like-minded women to share laughter, experiences, conversation and create deep friendships
What will YOU
walk away with?
What can you expect when you spend 4 incredible days & nights connecting with stellar women and experiencing an eclectic, soul-filled adventure in Lenox, MA?
→ What if you were able to completely relax and let go so you could return home feeling refreshed & energized?
→ What if you finally got your "me" time where you could turn off the noise and nourish yourself creating harmony in your soul?
→ What if you had the chance to satisfy your craving for new adventures, excitement, and "girl time" all in one, outstanding trip?
→ What if you had access to a group of like-minded women who have your back and are willing to generously share space and time and laughter with YOU?
→ And what if you felt like you had full permission to simply be yourself & focus just on you for a change?
Would THAT be worth
coming to Lenox for?
Yes, without a doubt!
By the end of our 4 days, you'll be overflowing with peace and energy and all the feel-good vibes we get when we take time away.
Dive into this fantastic opportunity to nourish your body & mind from the inside out, harmonize your inner world with your outer world, and integrate the experience fully into your everyday life… all within a completely safe and empowering community of like-minded, fierce women.
We're in this together. It's all about coming from a place of generosity and helping each other as we connect, explore, and soak it up. There's a reason they say, "a rising tide lifts all boats."
It's your turn to be at the top of your "to-do" list.
Are you ready to be a part of it?
Yes! I'm ready!
The Venue…
Centrally located in the Berkshires, Lenox is an extraordinary place to stay.
We'll be spending 4 fabulous days & nights at the Seven Hills Inn, set on 27 acres of lush lawns and stunning gardens.
Escape to the country, stroll down wooded lanes, bask in the sun, lounge at the pool, enjoy a delicious breakfast and vistas from the expansive blue-stone patio, watch leaves turn magnificent colors during foliage season and snuggle up by the fireplace.
Take a picnic on Tanglewood's lawn just across town, tour Edith Wharton's estate, The Mount, right next door, gaze at star-crossed lovers at Shakespeare & Company, wonder at dancers floating in air at Jacob's Pillow Dance Theatre, just minutes away, or marvel at the master's works at the Norman Rockwell Museum.
Whatever the reason, whatever the season, Seven Hills allows you to fully embrace all of the extraordinary beauty of the Berkshires.
We'll enjoy the unspoiled beauty of the meandering Housatonic River and the nature that surrounds it. The abundant wildlife and spectacular plant life awaits you! The ever changing floor and fauna may include red-tail hawks, owls or Canadian Geese, tall cottonwoods, sycamore, cinnamon ferns, and spicebushes. Beavers, muskrats, Great Blue Heron, Kingfishers and the plentiful painted turtles are frequently spotted here.
There's no doubt you'll be going home with a piece of the Berkshires and a special place in your heart for all the pure magic here.
The Cuisine…
¡Buen apetito!
What do we get to eat? This is definitely one of the most important questions…
Well friends, we are in for a special treat at Seven Hills Inn!
We've co-created a custom retreat menu with Private Chef Molly Johnston, owner of Back to Basic Cooking | Catering, and local to the Berkshires!
Molly has architected a beautiful menu for our lunches & dinners full of fresh garden vegetables, mixed local cuisine, farm-to-table delights including hearty salads, portobello mushroom burgers, an appetizers & desserts night, and more!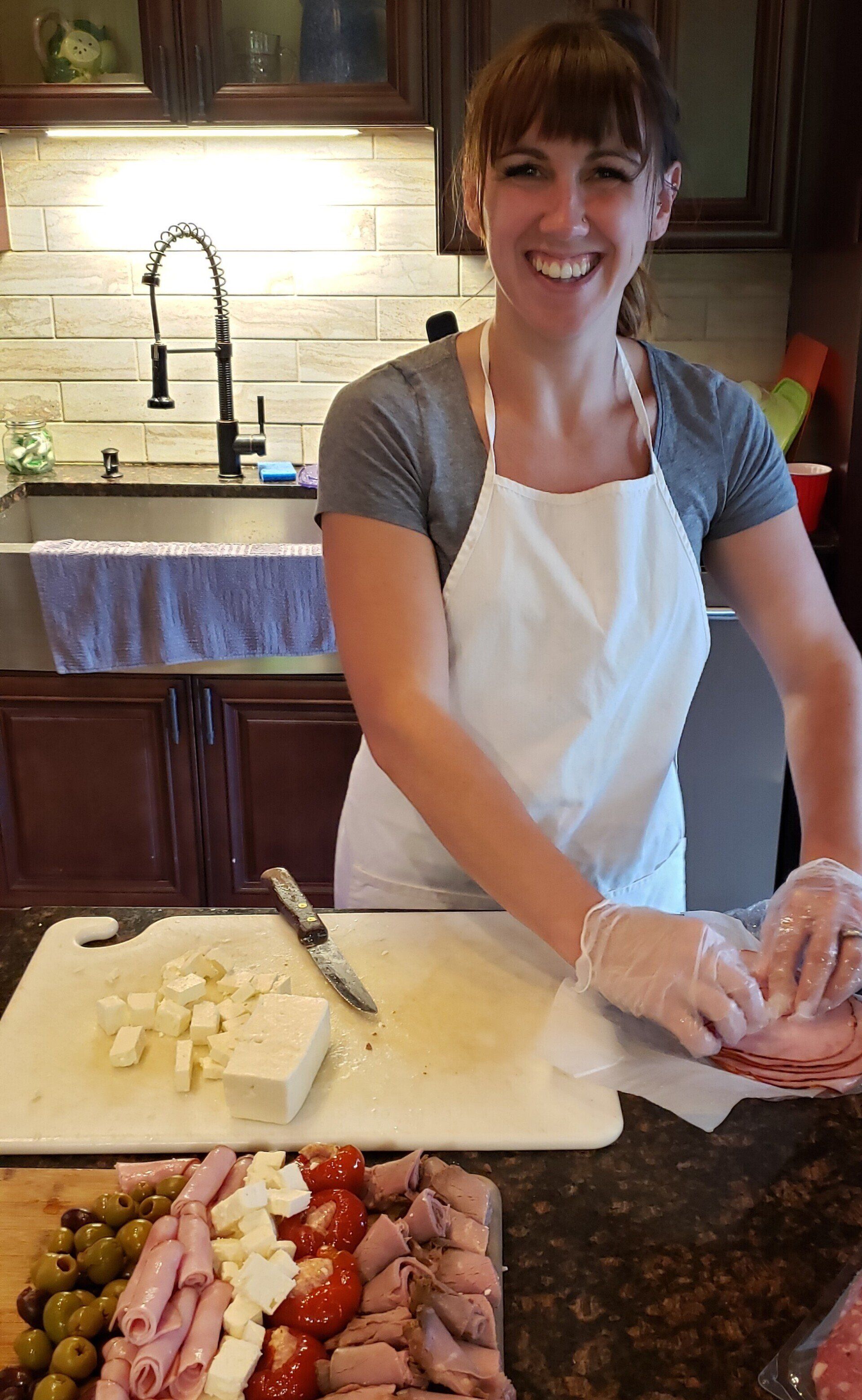 Image: Molly Johnston,
Chef & Owner of Back to Basics Cooking | Catering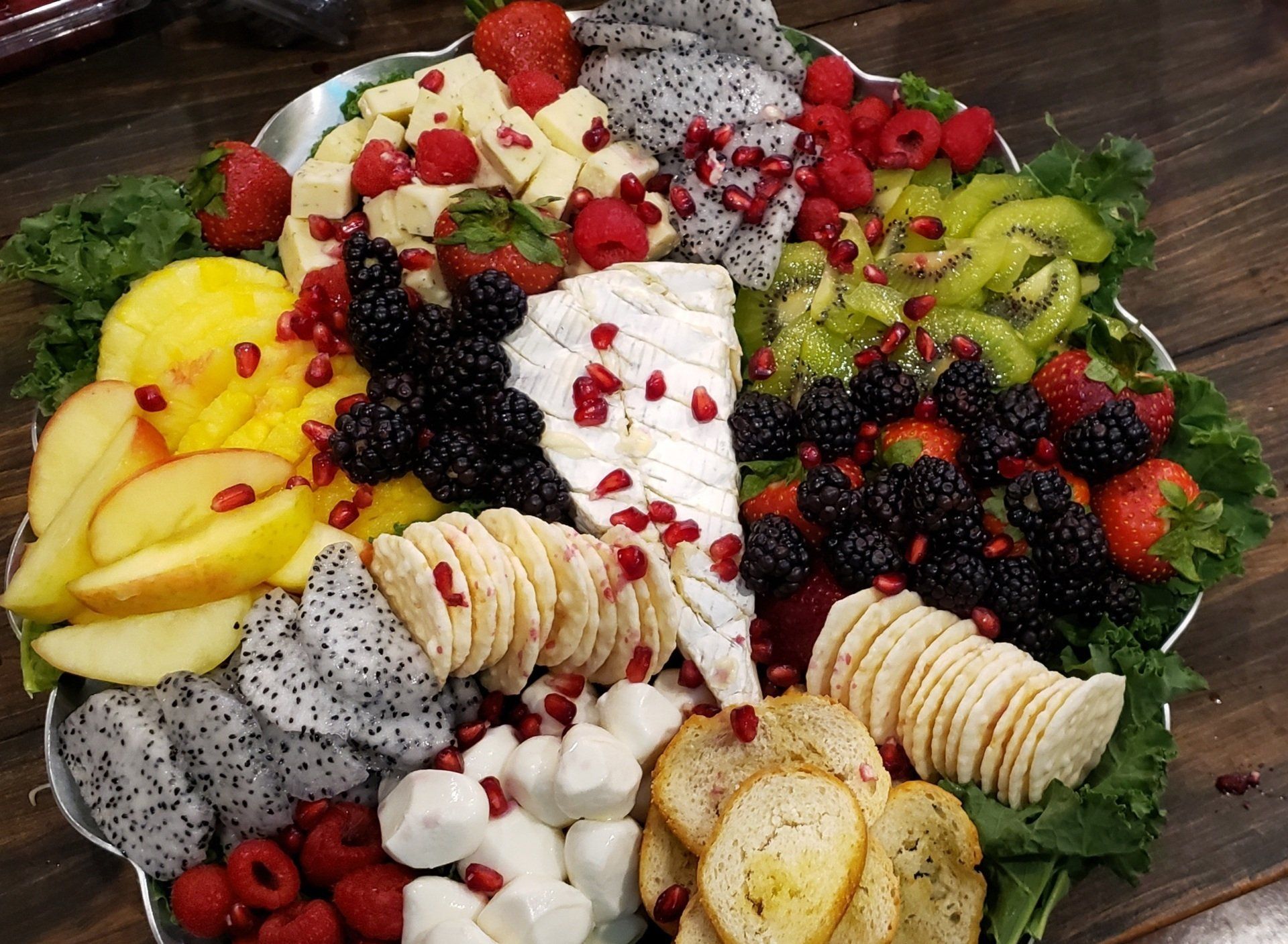 We'll also have one "choose your own lunch" while shopping and sightseeing during solo time in downtown Lenox so everyone has the chance to indulge and immerse themselves in all the delicious foods available in the Mecca of farm-to-table cuisine.
We will also order in from a local pizzeria one night as this has become a FIERCE Pure Magic tradition. We will sip wine, taste yummy new flavors, & get lost in the rich conversations that just seem to flow endlessly when our tribe comes together.
Needless to say, the food is covered and will absolutely be one of the highlights of our retreat.
The Delights...

Of course, no trip to the Berskhires would be complete without exploring the fall foliage, the unique art & antiques, and immersing yourself in the extraordinarily raw nature that abounds.
We'll explore the Pleasant Valley Wildlife Sanctuary with a moderate hike through 1300 acres of wilderness, offering beautiful vistas, forests, wetlands, rare species, and terrain both friendly and challenging for walkers and hikers, allowing us to reconnect with Mother Earth.
Family-owned and operated, Berkshire Canoe Tours will guide us on a relaxing, fun-filled canoe/kayak trip on the Housatonic River, guaranteed to wow your eyes and touch your soul.
We'll shop and stroll the numerous art galleries and one-of-a-kind antique stores in the heart of Lenox, MA, offering works by renowned local artists from the present and past.
Melt all stress away at any one of the spectacular spas that offer massage, bodywork, aromatherapy, energy alignment sessions or any other spa services that you know you enjoy.
We'll open our hearts, lungs, and eyes as we float in the unspoiled beauty of the meandering Housatonic River and the nature that surrounds it.
Capture new memories and let go of old stories & beliefs as we share time on the outdoor deck & calming fire pit Seven Hills Inn
We'll connect with each other to create deep friendships as we share space, meals, adventures, new experiences, and time together to slow down, feel centered, and listen within.
We'll begin each day with a morning movement practice, including a private yoga class from Lenox Yoga, to move out of our head and into our bodies before we head out for the adventure of the day.
Lastly, but definitely not least, your hosts, Soni & Coach D, will lead you through morning journaling & intention setting practices, as well as afternoon reconnection time, to guide you through the powerful process of nourishing your body & mind from the inside out, creating harmony between our inner and outer worlds, and integrating all of our experiences into our everyday lives once we return home.
What's Included:
4 incredible nights at Seven Hills Inn with your choice of a single room or a shared-double room

Guest rooms include all the modern comforts, ensuite bathroom, luxury bath amenities, hair dryers, Bluetooth radios and USB plugs, 49- inch televisions, telephones, and complimentary wi-fi.

4 ½ extraordinary days together with morning movement & journaling practices, daily excursions, coaching sessions, a nature hike, and more detailed above and below

4 hearty breakfasts full of healthy food for all eating styles

4 wholesome dinners at Seven Hills Inn

2 lunches at Seven Hills Inn

Our 3rd lunch will be on your own while we are in town during our free time in Lenox

Entrance fees to all sites we visit together
A nature walk through Pleasant Valley Wildlife Sanctuary (approximately 2.5 hours)
Guided Canoeing/Kayaking Day Trip with Berkshire Canoe Tours (approximately 2 hours)
Private 60-minute Yoga Class taught by Canyon Ranch Yoga Instructors provided by Lenox Yoga
All taxes and fees for lodging and meals

All gratuity for staff, meals, and amenities at Seven Hills Inn and Back to Basics Cooking | Catering

Please see our Registration Page for more details
What's Not Included:
Transportation to and from Seven Hills Inn

Transportation to and from daily excursions/outings

Many retreat goers are driving in which means we will have access to numerous vehicles we can all share for these day trips

Yoga mat, blocks, & straps - please bring what you prefer for our yoga class

Other non-included items are: all souvenir shopping, food purchased while on solo time, personal phone calls, all spa/massage services, taxis, Ubers, and laundry.

Personal, medical or trip cancellation insurance

Please see our registration page for more details

Meet Coach D.
Coach D. is a lover of travel, fitness, and the human connection. She has coached people from all walks of life to transform and endure their individual journey to health and fierceness. Coach D. is here to EMPOWER you. "You will be nurtured and you will be pushed. Together we will create a space to make your FIERCE possible. I wholeheartedly believe that when women come together an energy is created that is so powerful, so fierce, that we simply have no other choice but to grow and succeed! Let's do this! It is time to dive in and stop looking back!"
Meet Soni
Soni Masur is pure magic. She reignites the organic essence within you by creating sacred space and inviting you to fully step in. Soni reminds you of your purest most beautiful self, where you started with full potential and limitless possibilities. Connecting with Soni you will feel inspired to do all that you want to with confidence, clarity and compassion. Soni is a reiki master, certified crystal healer, aromatherapist specialist, connector, spiritual teacher, entrepreneur, and artist in all parts of her life. She is always creating and adding new treasures and offerings for her tribe. When working with Soni, you will learn to let go of tension, anxiety and fear to heal and transform your life. Her wild and free spirit is contagious and empowering as well as inspirational. Any opportunity you have to connect with Soni will be magic...pure magic!